Is it still possible to visit Venice and just bask in its beauty without the hassle of the ubiquitous crowds of tourists, that clog every street, every calle, and every canal? I was wondering about it recently, as I walked slowly back to my hotel on a quiet evening. The tidal wave of walking tours had abated slightly and it was actually possible to stop and look at the beautiful architecture of everyday houses and at the dark green water reflecting the bridges, without being pushed against the wall by a throng of hurried tourists. I was talking to a friend, who said she regretted not being able to choose Venice as an incentive destination to treat her employees to a company trip – something she does yearly and she says is a powerful morale booster. The idea stuck with me, and the next day I reached out to a few local contacts: if there was a "secret Venice" to discover, surely they would know about it. Within a few days, I had collected a wealth of information, which is mostly absent from travel agents' websites, that painted a whole new picture of Venice and its potential as an incentive destination.
In this post, I will share the insight I gained into the secret corners of this incredible city.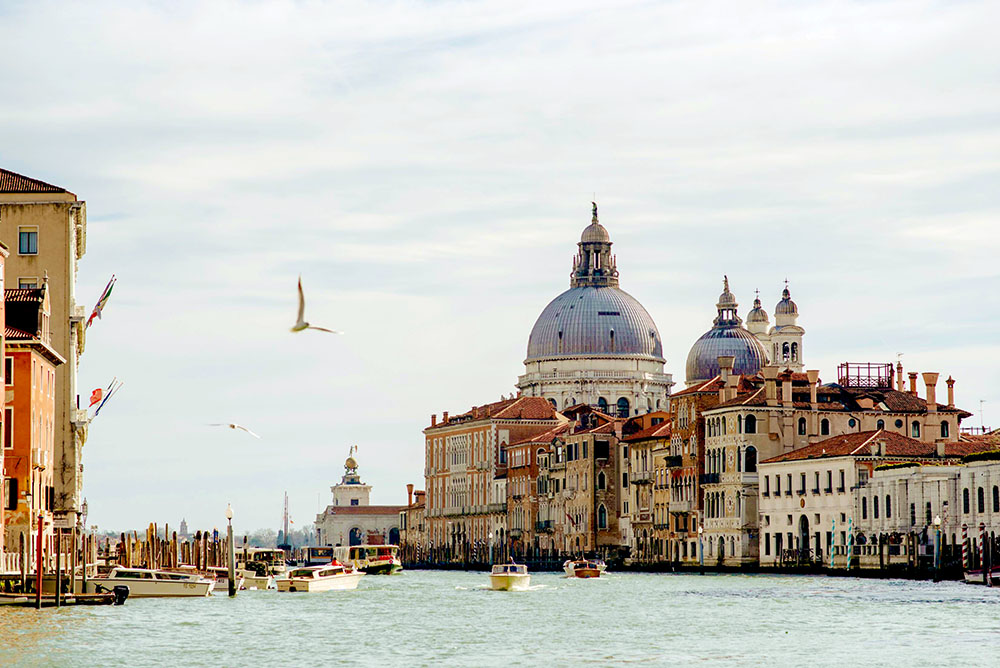 Lido Sant'Erasmo: Venice discloses its orchard
One thing most tourists ignore is that there is plenty more to the Venetian lagoon than just the city of Venice. There are several beautiful islands that most tours ignore completely. The largest island of the northern lagoon is Sant'Erasmo, which once went by the poetic name of "the orchard of the Serenissima", because of its rich production of fruit and vegetables, which to this day is Venice's primary source of fresh produce. The scenery here holds a quality of stillness and peace that makes its beauty almost otherworldly when compared to the loud hustle and bustle of the main city. The island holds historical and architectural beauties as well as natural ones. I took a boat tour to Sant'Erasmo, sipping a cool prosecco and admiring the other islands in the distance, and I can honestly think of no better way of spending an afternoon in Venice.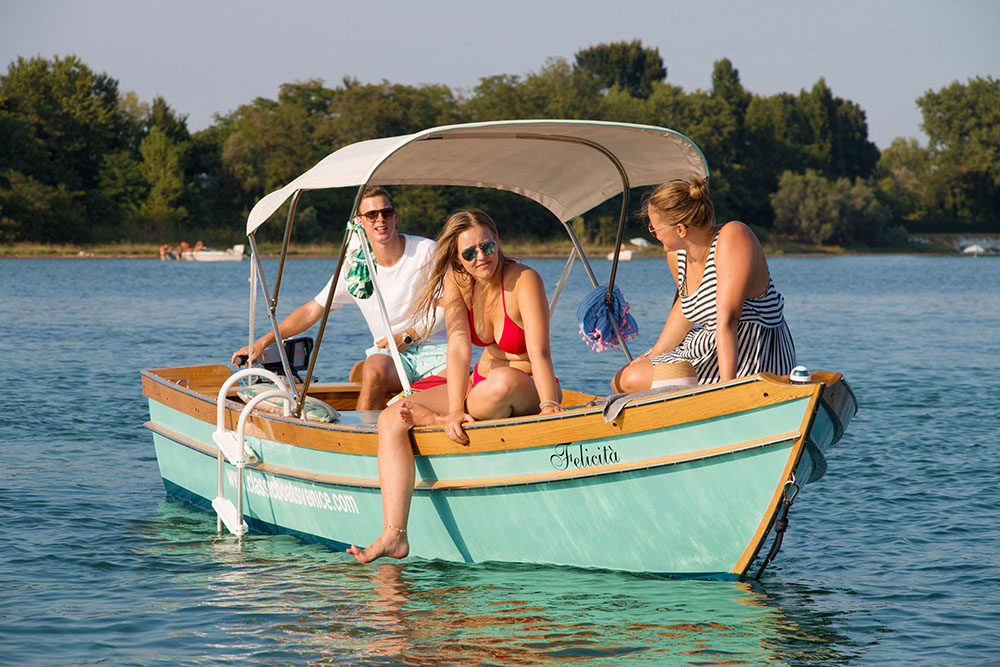 Isola del Lazzaretto Nuovo
The second highlight of my tour was the island known as Lazzaretto Nuovo, which is located at the entrance of the main canal of Sant'Erasmo. When Venice was under Austrian rule, this island served as a fortified defence post of the precious orchard-island. The name "Lazzaretto" dates back to the XV Century when the Venetian republic entrusted the Benedictine monks that lived on this island with the important task of checking incoming merchant ships and their goods to prevent diseases from reaching the city. Lazzaretto was also the name given to all the hospitals that treated those who were suspected of having the plague. Nowadays, the island of Lazzaretto Nuovo is one of those secret Venice gems that very few tourists ever get to know about. Protected as a cultural heritage site, it offers a unique experience to the few visitors that venture on its abandoned shores. Its archaeological and historical value has been acknowledged relatively late, which makes it a pleasant discovery and keeps it off the radar of most mass-tourism companies.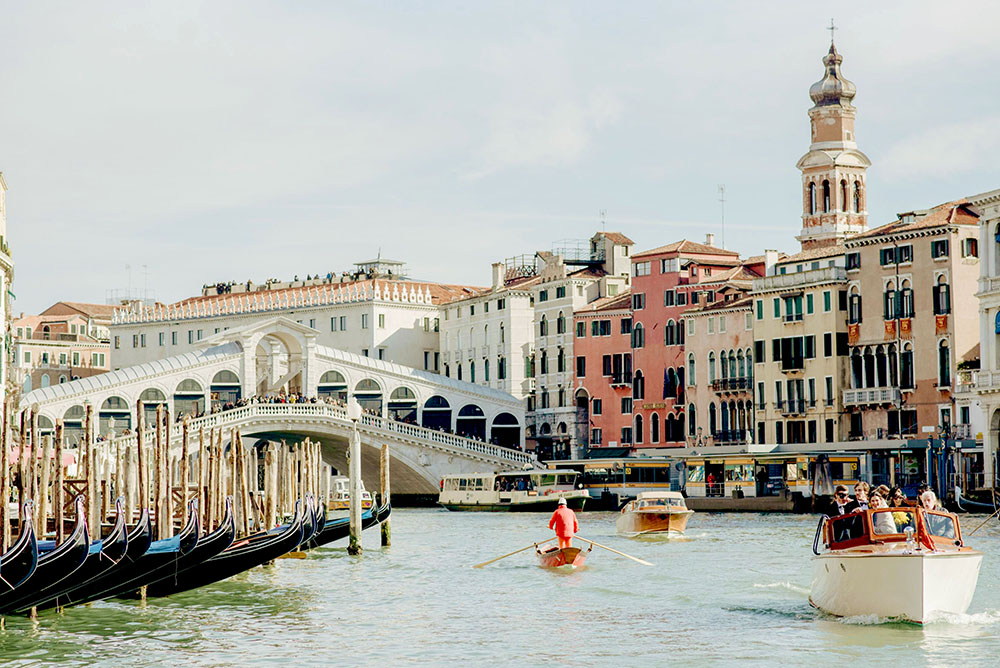 Murano, from the water
Murano is not what you would call a secret destination: this complex of seven islands its famous for the spectacular and colourful creations that its glassblowers produce on a massive scale, and that can be found in any gift-shop in Venice. What most people never experience, however, its the stunning beauty of Murano as seen from a boat. As we glided placidly by, I was enchanted by this tiny village with its intricate system of bridges that seem to be holding the land itself together, lest it should drift away into the lagoon. This kind of beauty takes time. And it takes silence. Or, at most, the quiet, happy chattering of a small group of friends and colleagues, mingling with the soft hush, as the boat moves through the water. When you are on a boat, all the sounds coming from ashore are muffled and more pleasant. It's like floating in a bubble, taking in all the little details and savouring the moment in a way that would be simply unthinkable in a crowded piazza.
Experience the magic of Secret Venice on a unique boat tour
If you take anything away from this post, take this: Venice is an incredible city, that is worth visiting at least once in a lifetime, possibly more. And while its beauty its absolutely worth getting pushed around by a crowd of tourists that move with all the grace of a ton of bricks sliding down a butter mountain, sometimes you just need something different. You need to treat yourself (or, as my friend did, your team) to an experience that is just about you, that takes you away from the rush-hour panic of the Rialto Bridge and grants you the luxury of taking it easy and just enjoying the view at your own pace. This is why I decided to feature these tours on my website. And, if you are planning a visit to Venice, do yourself a favour and book one now. You can thank me later.